Treadwell Farms Receives Florida Hemp Cultivation License During First Round and Launches CBD Product Line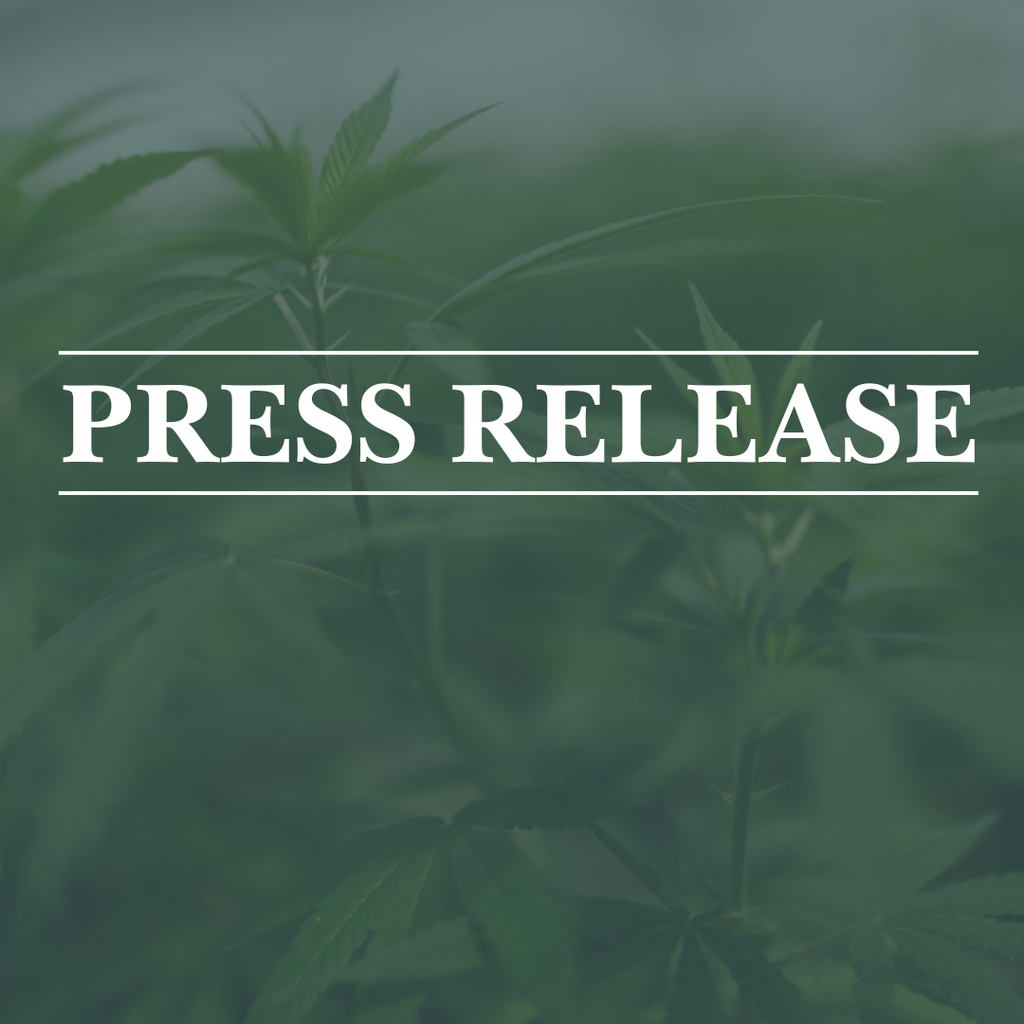 Company plans to cultivate the industry in Central Florida
EUSTIS, Fla. (May 26, 2020) – Treadwell Farms, a Florida family hemp company, received one of the first hemp cultivation licenses recently issued by the Florida Department of Agriculture and Consumer Services. A rich, 100-year history in Florida farming starting in the Panhandle before planting roots in The Golden Triangle area of Lake County, the Treadwell Family is looking to do more than grow hemp. Recently, Treadwell Farms also officially launched a CBD product line. The ultimate plan is to be a cultivator of the hemp industry for the region by advising local farmers through the planting, harvesting, and processing of the plants, and then ultimately extracting the cannabinoids (CANNA-BIN-OIDS), including CBD, from Florida-grown hemp plants for packaging and sale.
"I moved to Oregon for two years to work with a hemp farmer and processor to gain as much knowledge as possible about the plant – from cultivation to processing and product development," said Jammie Treadwell, daughter and co-owner of Treadwell Farms. "We knew CBD was a new industry and felt it was important to control the supply chain, so we set up our own farm. My father frequently visited to set up the field and monitor the cultivation. We handled everything from planting to extracting, while also learning how to best cultivate the industry for Florida. It equipped us with knowledge about how best to grow in our home state while producing high-quality cannabinoid products."
Treadwell Farms received its food permit in February 2020, which enabled the company to process the first of its high potency, artisanal CBD line. It consists of two 1200mg bottles of Essential Blend Hemp CBD Extract Oil ($80) and Citrus Spice Hemp CBD Extract Oil ($85). Both are infused with organic MCT (medium-chain triglyceride) oil, which is well-known for its own health benefits, and Sunflower Lecithin. The Citrus Spice Extract also contains organic Orange, Cinnamon, Turmeric and Ginger.
"Our plan is to utilize every aspect of the hemp plant," continued J. Treadwell. "We decided to start with the more known component, CBD, to launch our Treadwell Farms line. Utilizing the right CBD product, coupled with our holistic medical advisor's knowledge for use, has properly taught us about the complimentary organic ingredients for additional support of the body. The golden color of our CBD hemp oil lends well to the fact that we're located in The Golden Triangle of Florida."
The Golden Triangle – A Key Factor in Growing the Hemp Plant
Glen Treadwell, father and co-owner, believes The Golden Triangle area is an ideal location to grow hemp. "We're located in a narrow part of Florida's peninsula, this area is most likely to have continuous air flow through sea breezes from both the Atlantic Ocean and Gulf of Mexico. The Golden Triangle's diverse microclimates have already helped in cultivating the growth of citrus, peaches, foliage and other key produce. The area also contains less humidity and a sandy soil, which helps with water drainage and is better aerated so the hemp plant roots don't become overly saturated, which is key to its growth."
The Treadwell's History with Hemp
The Treadwell's traveled throughout parts of the western United States – and even Israel – to understand more about farming hemp. They completely immersed themselves to determine how a family with a farming background from Florida could successfully transition into medical cannabis and then later, the CBD hemp space.
"We've learned that while what we farm may change, our agricultural tradition, passion, and experience remains steadfast," said G. Treadwell.
Hemp Planting and Harvesting Seasons
Treadwell Farms will plant the first of its hemp seeds this summer and harvest this fall. "Done right, the hemp plants will grow fairly quickly," continued G. Treadwell. "This allows the plants to have a growth cycle of three-to-four months before they're fully mature and ready to harvest. Although Treadwell Farms will greenhouse cultivate with our license, we know the area is prime for success both indoors and outdoors. Florida is renowned as a specialty crop state, and that lends well for it to become a year-round crop for us and other Central Florida farmers."
In addition to growing hemp, Treadwell Farms is currently developing a processing facility to support all facets of the business. "We want to be a part of the entire business process surrounding the hemp plant from start to finish," said J. Treadwell. "There aren't many who will be processing the materials, so we will provide that offering to our local farmers and as we get closer to harvesting season. It helps that we already have the knowledge and experience of multiple harvests."
For more information about Treadwell Farms, visit www.TreadwellFarms.com. Click here to follow the Treadwell Farms blog, which provides insightful information about CBD and the hemp plant – amongst other details throughout the year. Follow on Facebook and Instagram at Treadwell Farms.
About Treadwell Farms
Treadwell Farms, a Florida family hemp company, have been farming in Florida for more than 100 years, starting in the Panhandle before relocating to Central Florida planting agricultural roots in foliage, tropical plants, citrus and peaches. In 2020, Treadwell Farms created and curated natural, healthful and helpful small-batch, artisanal hemp products that are trusted and tested with the community in mind. They received one of Florida's first hemp cultivation licenses in May 2020 to grow in the state. Treadwell Farms also provides guidance, support, education, opportunity, friendship and hope to local farmers growing Florida hemp. Learn more at TreadwellFarms.com. Follow the Treadwell Farms blog. Follow us on Facebook and Instagram at Treadwell Farms.