Vegetable and Specialty Crop News July 31, 2020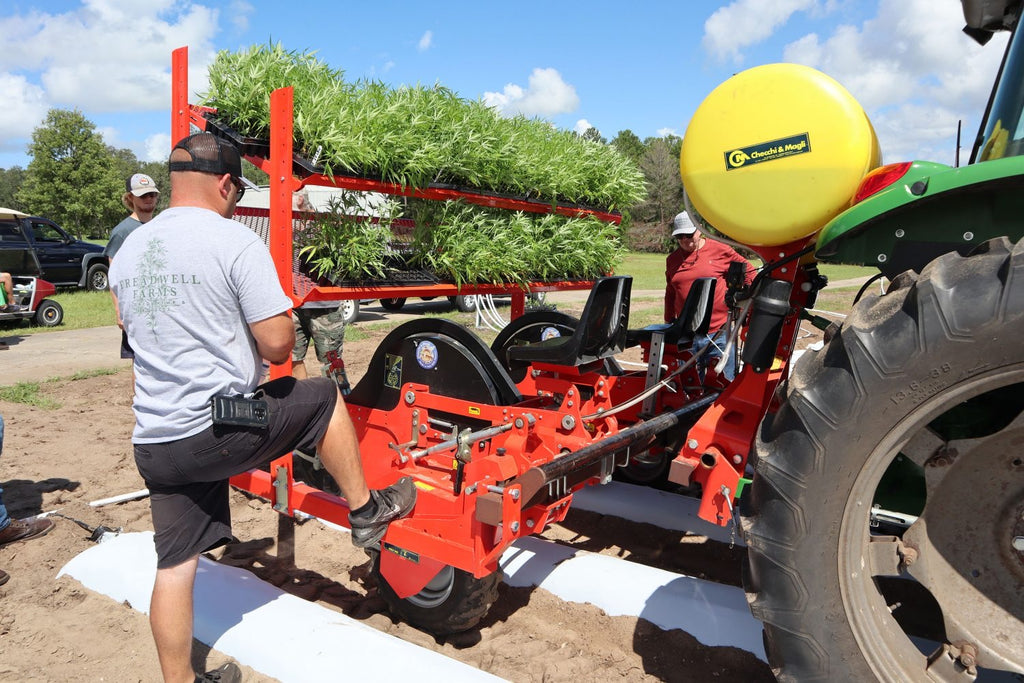 Hemp Industry Primed for Growth in Florida
Clint Thompson
July 31 2020
One of the first commercial hemp growers in Florida believes the industry is primed for growth in the Sunshine State.
"All of the skills and experience and ability to make what you need, to observe and adapt to your environment, those are crucial skills to being successful with the crop and Florida farmers are going to know how to grow plants in Florida and crops in Florida better than anybody else," said Jammie Treadwell, co-owner of Treadwell Farms in Eustis, Florida. "We always encourage farmers that, they know more than they think they do and they're going to come with new and innovative ideas for the hemp industry that aren't new and innovative to them."
Treadwell said the first of her greenhouse-grown seedlings went into the field last week, more than a year after Gov. Ron DeSantis signed the State Hemp Program into law. The signing in 2019 allowed the Florida Department of Agriculture and Consumer Services to regulate a state hemp program.
Since Treadwell Farms produces hemp in a greenhouse setting, Jammie is confident they will be able to produce a crop in three, if not, four different growing cycles over the course of the year. Supplemental lighting allows hemp to grow during the winter months.
"We're starting small this first season, just because we want to make sure everybody has a good season and that they have their infrastructure dialed in, that they can get a handle on things before they expand. For us, we are approved for just over 4 acres. I know compared to some farmers out there that's pretty small, but we can go multiple cycles," Treadwell said.
Working with Other Farmers
Her farm also assists other growers in the Central Florida region with germinating seeds and rooted cuttings. The healthier the plant is going into the ground and more acclimated it is to the environment equates to a better chance for success.
Another reason for optimism about the crop's future in Florida is the constant flow of information being shared among farmers who want to see hemp sustainable.
"We're working with other farmers in our community as each one of them has something to add. We're working with large vegetable growers. They have ideas that they're sharing with us. We're working with other nursery men and women. We're working with citrus growers," Treadwell said. "My family has a peach grove, we have citrus. All of those crops have ideas and skills and techniques that can be applied to this new crop. One of the things we've really been trying to create is a community among these different farmers to share ideas. That's the great thing about Ag, most people are willing to help each other."