CBD-Infused Summer Recipes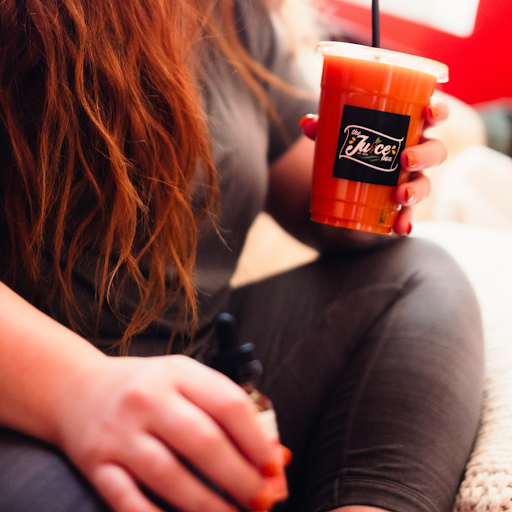 It sure is hot out there, especially here at the Treadwell Farms headquarters in Umatilla, Florida. Keeping cool can sometimes feel like the impossible in the summer months and as temperatures continue to rise. Whether you are trying to beat a heat wave or signed up to bring a dish to the summer BBQ we have recipes that will help you stay chill, in more ways than one!
Tropical Treadwell Smoothie 
Take your tastebuds on a tropical vacation with this smoothie that is packed with nutrients and promotes relaxation with our Citrus Spice CBD Hemp Extract oil. Whether you are starting your day or need a cool refresher this recipe can help you feel energized, focused and stress-free. 
Ingredients
1 cup of frozen pineapple chunks
1 cup of mango chunks
½ cup of frozen banana 
½ cup of kale 
½ cup of spinach 
¾ cup of liquid of your choice (we suggest coconut water, coconut milk or oat milk!) 
50ml of 1200mg Citrus Spice CBD Hemp Extract
(or your desired amount)
Directions
Place all ingredients into the blender.

Blend for 1 minute or until desired consistency is reached.
No Hype, Just Hemp Salsa 
Whether you are hosting a summer party or need a quick dish, this salsa recipe is equal parts delicious and good for your wellness! Enjoy with chips or sprinkle on your eggs at breakfast, or protein at dinner. 
Ingredients
4 ripe tomatoes, cored and quartered
½ red onion, peeled and quartered
3 garlic cloves, peeled and finely minced
2 jalapenos, stemmed and seeded and quartered 
½ cup fresh cilantro, finely chopped 
2 tablespoons fresh lime juice
1 teaspoon salt
2ml of 1200mg Essential Blend CBD Hemp Extract
(or your desired amount)
Directions
Place all ingredients in a bowl and keep half of the mixture aside.

Add half of the mixture into a blender or food processor and blend until smooth.

Adjust to taste, adding more salt, lime juice and cilantro if needed. 

Combine pureed mix and the mixture set aside and stir.

Add the CBD oil and stir to combine.

Refrigerate until ready to serve.
Citrus Spice Lemon Bars 
If you are looking for something sweet and easy to make then look no further than these Citrus Spice Lemon Bars. These bright and zesty lemon bars are a perfect way to end a hot summer day and treat yourself. Our Citrus Spice formula is a blend of organically grown CBD Hemp Extract, sunflower lecithin, MCT Oil (Coconut Oil), orange, cinnamon, turmeric, and ginger which adds a flavor Treadwell twist to these classic lemon bars!
Ingredients
3 cups all-purpose flour, divided 2 1/2 cups for crust and 1/2 cup for filling
2/3 cups powdered sugar, for the shortbread, plus more for dusting
1/2 tsp salt
12 tbsp unsalted butter melted
3 tbsp lemon zest zest of three lemons
3 cups sugar
8 eggs large, room temperature
1 cup lemon juice fresh
2ml of 1200mg Citrus Spice CBD Hemp Extract
(or your desired amount)
Directions
Heat oven to 350F and line a 9x13 baking dish with parchment paper.

Whisk together 2 1/2 cups of flour with the powdered sugar and salt, then pour in the melted butter and mix until combined.

Add the dough mixture into your lined pan and press down until it becomes a flat layer. Bake at 350F for 20 minutes or until the crust becomes a light golden color.

While the crust is in the oven combine sugar and the lemon zest in a food processor. Pulse until the sugar becomes a light yellow color. If you don't have a processor just mince the zest and mix with the sugar in a bag or bowl.

Add the sugar and remaining half cup of flour to a large bowl and mix well. 

Pour in the lemon juice, eggs and cbd together then mix together until the mixture is completely combined.

Pour the filling onto the warm crust then transfer to oven and bake for about 25 minutes. 

Remove from oven and allow to cool for an hour before chilling in the refrigerator for two hours.

Dust with powdered sugar and enjoy!