CBD DIY: Honey & Spearmint Lip Scrub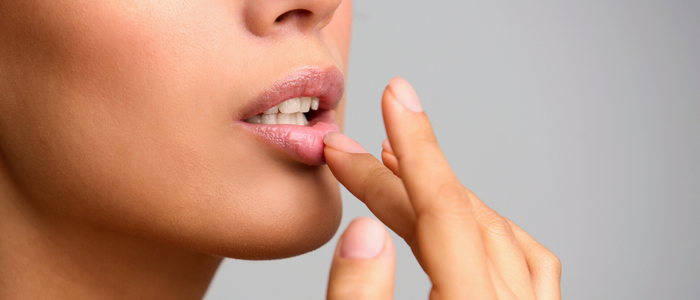 With the cold, dry winter season, the presence of chapped lips tends to increase. Your lips don't have oil glands, so they're almost always exposed to the elements – sun, wind, and cold, dry air can contribute to chapped lips.
Don't suffer this winter! You can protect your lips from the harsh elements with this CBD-infused honey and mint lip scrub! 
Why Use a lip scrub?
Lip scrubs may help provide three key benefits:
Smooth your lips by removing dead skin cells, dry skin and flaky skin with a gentle exfoliant. 

Encourage cellular turnover, which is key for healthier, younger looking lips. A scrub does this by shedding the dead skin and encouraging blood circluation so that new skin cells may form.

Prevent the drying and cracking of your lips with a softening and soothing emollients. 
Why these ingredients?
Sugar
Sugar is a great exfoliator that gently removes dead cells easily.
CBD
We know that CBD impacts the body's endocannabinoid system. And we're learning that the endocannabinoid system is responsible for many key functions of the skin, like oil production, pigmentation, pain, and much more. Using CBD directly on your lips may help soothe the skin, improve your lips dullness and prevent moisture loss.
Spearmint
Adding spearmint to your lip scrub provides that cooling feeling that may provide relief to cracked and dried lips without that overbearing menthol sensation from a strong mint essential oil like peppermint. Additionally, spearmint has antioxidant qualities that may help reduce the appearances of wrinkles and skin imperfections, such as discoloration. 
Honey
We're not talking just any honey, we're talking Manuka Honey. While honey, in general, helps your lips naturally retain moisture to keep your lips hydrated throughout the day, Manuka Honey provides antibacterial, anti-inflammatory, and antispetic benefits to help disinfect and heal cracked and chapped lips. 
Honey & Spearmint Lip Scrub
Here is one of our favorite CBD DIY recipes that may help soothe your chapped lips, leaving them smooth and clean.
What you need:
1 tablespoon of cane sugar

½ dropper of

Spearmint CBDA Extract

1 tablespoon of manuka honey
Directions:
Mix all ingredients in a 60 mL (2 oz) jar or small container.

Remove other products, if any, from lips.

Scoop a pea-sized amount of the scrub.

Apply scrub directly to lips in a circular motion to help remove chapped lips.

Wipe clean with damp towel.
Let us know what you think about this lip scrub on social @TreadwellFarms! 

If you liked this and want more, check out our other recipes at https://www.treadwellfarms.com/blogs/cbd-education/tagged/recipes-and-more.