CBD Chocolate Avocado Mousse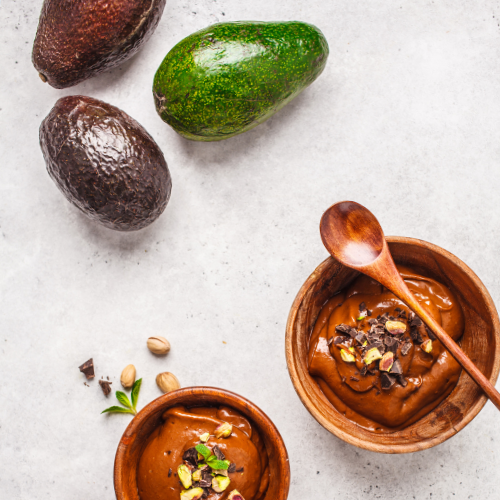 When you think of Florida crops, the first thing that comes to mind is usually citrus. But did you know that the second largest crop grown in Florida is avocados? Florida avocados are often called "tropical avocados" - and boast more than 50 varieties, according to Dr. Jonathan Crane, tropical fruit crop specialist at the University of Florida. Whether you enjoy Florida's tropical avocados, or the familiar Hass avocado, they have similar health benefits thanks to being important sources of potassium, folate, Vitamin A and fiber.
Enjoy the perfect pairing of avocados and hemp in this delicious and easy to make recipe from CBD Chef Mary. 
RECIPE BY: CBD CHEF MARY
CBD Chocolate Avocado Mousse 
 Ingredients:
2 ripe avocados (240g)
1/4 cup regular cocoa powder
1/4 cup dutch cocoa OR melted chocolate chips
1/2 tsp pure vanilla extract
1/8 tsp sea salt
1/4 cup local honey, agave, or maple syrup
3-4 tbsp whole milk or coconut milk

 Instructions:
Mix all ingredients in a food processor until completely smooth.
Refrigerate for a few hours.
Serve with toasted hemp seeds and your favorite berries.