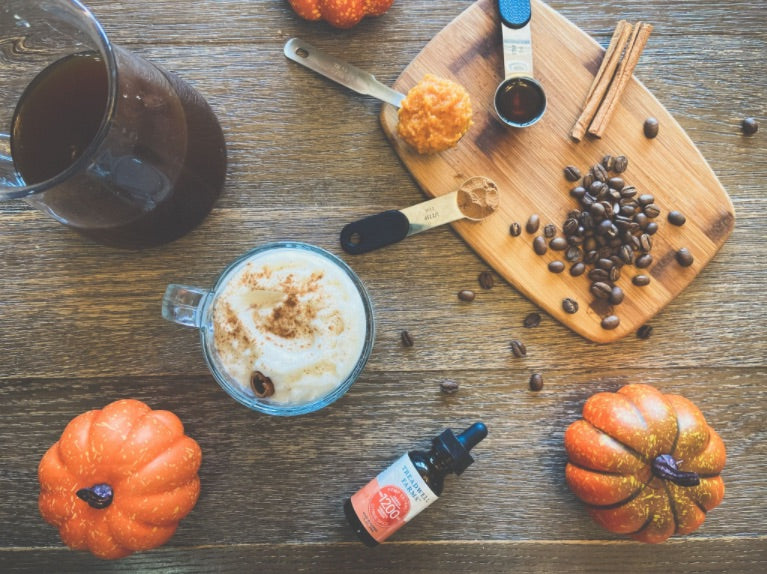 If you're anything like us, you have been excitedly waiting for fall to get here - and everything pumpkin spice that comes with it! Whether you're enjoying fall weather - or like us here in Florida hoping things cool down soon - sipping on a cup of pumpkin spice coffee with a little CBD is sure to get you in a cozy mood.
RECIPE BY: CBD CHEF MARY
Ingredients:
2 cups milk (dairy or non-dairy)
2 tablespoons pumpkin puree, or more to taste
1 to 3 tablespoons sugar, depending on how sweet you like it
1 tablespoon vanilla extract
1/2 teaspoon pumpkin pie spice, plus more for serving
1/2 cup strong hot coffee
Whipped cream, for serving
Directions:
Add milk, pumpkin puree, and sugar to a saucepan over medium heat.
Heat until hot, but do not boil.
Remove the saucepan from the heat and whisk in the vanilla, Citrus Spice CBD Hemp Extract, pumpkin pie spice, and coffee.
Divide the mixture between two mugs.
Top with whipped cream and a sprinkle of pumpkin pie spice.