National Hemp Month Kick-Off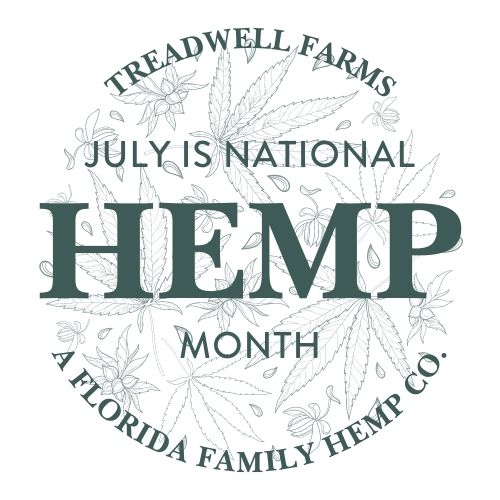 July is National Hemp Month! What is National Hemp month you ask? After nearly 100 years of hemp being illegal in the United States, the 2018 Farm Bill opened up not only the farming program, but also removed all hemp-based products from the federal government's schedule of addictive drugs. With federal legalization many states are slowly but surely following suit and creating hemp programs for the legal use and growing of hemp.

Every July, we celebrate hemp and all of its many uses! From the oil we make from resinous buds to hemp rope, from hemp clothing to building materials such as hempcrete (made from the stems and stalks), and let's not forget culinary uses! People have found more ways to use hemp than there are days in July! This year, we want to focus on how CBD usage is a personal journey. Unlike commonly used medications, CBD usage to support wellness is specific to every individual. Similar to every new health journey it takes time to understand what works for your body and CBD usage is no different. That's why we invite you to join us on the journey from seed to soul for National Hemp Month.

Make sure you follow along all month on our social or sign up for our newsletter HERE. You won't want to miss out as we talk about the Fresh From Florida hemp program, new products being released this month and our partnership with CBD Chef Mary where we share how and why to infuse CBD into fun and easy summer recipes during an online cooking event July 27th.

To kick things off, we are offering you a special promotion all month long! Buy any item and receive the second item half off with promo code BOGOHALFOFF.