Mom-Approved CBD Products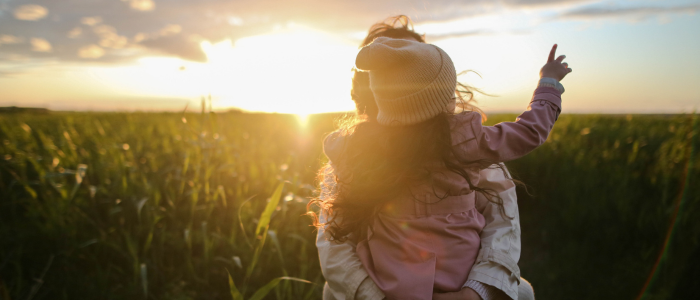 Being a busy mom is like being a superhero, with each day bringing new challenges that require strength, patience, and quick thinking. Just like a superhero must use their unique powers to save the day, busy moms must tap into their own strengths and abilities to balance their home and work lives.
Sometimes finding ways to balance all the demands can be challenging. From running a business to homeschooling kids or taking care of a household, moms need effective solutions to manage stress, pain, and anxiety. 
That's why CBD is a popular choice among moms, offering a natural and safe way to help support those strengths and abilities they already have! 
Here are some mom-approved CBD products that have helped moms like you achieve better sleep, pain relief, and stress management. 
The Working Mom
"As a working mom, I find that taking the Citrus-C Vitamin CBD gummies before bed is a delicious and effective way to wind down and get a good night's sleep. I love how they taste like a sweet treat, and I've noticed that when I take two about an hour before bedtime, I feel more relaxed and am able to sleep through the night. It's like a little luxury that helps me recharge and be ready for whatever the next day brings."
- Christy H.
The Always-On-The-Go Mom
"As a working mom of two boys with very busy sports schedules and a demanding job running a marketing agency, CBD is my go-to equalizer for life! I keep the Essential Blend extract on my desk so that as my work day gets going I remember to take it to help keep me focused and on-task without the stress of a building to-do list. At night, I apply the Restore roll-on on my wrists and temples just before I go to bed. The calming scent of lavender and cedarwood is just what I need to relax and de-stress from the day."
- Natalie
The Homeschooling Mom
"As a homeschooling mom who also runs a business as a Virtual Assistant and Consultant, I find that there are always lots of irons in the fire! I find that I turn to the Relief Roll-On throughout my day to keep me going; both as aromatherapy - with the minty smells giving me an energy boost, as well as a topical for spot relief - rolling it on my temples and forehead when I feel a headache coming on, or for tight/sore muscles/tendons on my lower back, shoulders, and neck during days with a lot of time in front of the computer. To help me fall asleep and stay asleep I find the Evening Blend Extract to be the key! Taking the Evening Blend about 45 minutes before ensures that I'll fall asleep easier, and avoid waking up at 3 am with my to-do list scrolling through my mind." 
- Kelley
The Retired Mom
"As a mom that is now in my retirement years, my favorite product is the CBD Hydro Lotion. I use it on my legs, feet, and back to help relieve sciatic pain. Even once during a case of severe Shingles, the CBD Hydro Lotion was the only product that helped provide relief from the nerve pain. I also appreciate that this product goes on very smooth, is not real greasy and the smell is not too overbearing." 
- Sharon
The Dog Mom
"As a dog mom to a little dog with lots of energy, I need an extra boost to keep up! My go-to CBD topical is the 600 mg Hemp Body Oil. My massage therapist uses it in regular massages I get to help with shoulder and neck pain from an accident. The great thing is it helps me and my massage therapist. She tells me it keeps her hands from being sore. We have had such good results with it that the spa now carries the products which was so exciting for me." 
- Jammie
All moms are superheroes, but they each have unique needs when it comes to managing stress, pain, and anxiety. Our mom-approved CBD products have been carefully crafted to help provide effective relief for common issues like insomnia, headaches, and sore muscles. From our popular gummies to our soothing topical roll-ons and lotions, we have a range of products to fit your lifestyle and needs. 
We hope our stories from real moms have inspired you to give CBD a try and experience the benefits for yourself. We're committed to providing high-quality CBD products that help moms live healthier, happier lives.