Is CBD Legal: What you need to know to buy CBD products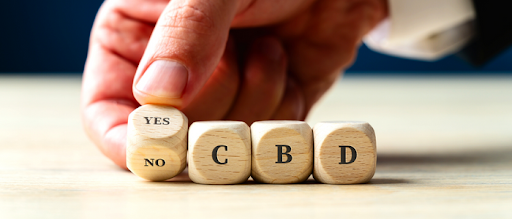 AUTHOR: ZOE HUDSON
Now that more people are looking into CBD than ever, we're seeing more CBD products available to meet this increasing demand. These products are being sold everywhere you turn - from gas stations to grocery stores. And while having options is great, you want to be careful about what you're buying, as not all CBD products out there are actually legal. 
Finding the right product can be a challenge, but that's why we're here! To help guide you, we've covered everything you need to know about the legality of CBD, what to look for, where to buy, and what to avoid. 
Is CBD legal in all states?
In short, yes: CBD is legal in all 50 states. Thanks to the 2018 Farm Bill, which legalized hemp by removing it from the Controlled Substances Act (CSA), CBD is legal in all 50 states. And while that's great to hear, it can still be confusing to know which CBD products are legal, and which are not.  
What Is Hemp
To help you understand what's legal, it's important to first know exactly what's considered hemp: Hemp is legally defined as any cannabis plant, or derivative, containing no more than 0.3% THC. In simple terms, this means that for a product to be considered "hemp" it must have no more than 0.3% THC. 
What About My State
All 50 states allow some form of hemp products, but each state still has its own regulations around CBD products. To make it easier for you, check your state's specific laws here: CBD Legalization by State.
Flying with CBD
And if you're wondering if you can fly with CBD, you can! Check out this article for the specifics on how you can fly legally with CBD. 
Where can you buy CBD?
You can find CBD almost everywhere! Whether buying your CBD online, at your local health food store, smoke shop, grocery store, or even gas station, if you know what to look for on the label, you can rest assured that you are buying a quality CBD product! 
What to look for when buying CBD:
Check for a Certificate of Analysis
The most important thing to check before buying is the Certificate of Analysis or COA. It shows the lab test results for a product and will tell you exactly what ingredients it contains, how much, and if it's safe. 
Where can you find the COA? In Florida, products have a QR code right on the bottle to make it easy to get to the COA. But all products (regardless of what state they come from) should have a COA for you to view on their website. If you can't find test results for a product, that's a good sign to look for a different product. 
Once you have the COA, what should you look for?
The first thing to look for is how much THC is in the product– remember, it has to have 0.3% or less THC to be legal. After that, you'll want to see how much CBD is in your product. Some have little to none - no matter what the label says on the bottle. It's also helpful to review if there are any contaminants, such as pesticides or heavy metals. And then, once you're comfortable with those items, you can see what other cannabinoids and terpenes (the more, the merrier!) are in the product. Keep in mind that test results should come from a third-party accredited laboratory and not the brand itself. 
Testing is one of our top priorities at Treadwell Farms, and we make sure to test our products every step of the way. You can see COAs for all of our products here!
Where is it sourced? 
Another thing to look out for is where your CBD comes from. What plant is it made from (hemp/marijuana), and how is it grown? The growing conditions and manufacturing process can greatly affect the quality of CBD. 
We believe it all starts at the farm. We know the genesis of every bit of hemp that is added to every product we produce. We've visited the farms involved, talked to the farmers, understood their methods, and ensured that they're using organic practices. We've talked to them about how they plant, how they manage pests and diseases, how they handle irrigation, and how they harvest. Because that's the start of it all. The quality of the oil really and truly depends on the care that is given in the beginning — at the farm.
All of our CBD is made to retain the plant's terpenes, cannabinoids, flavinoids, and more– simply put, the good stuff you only get from natural organically-grown hemp. You can check out our range of CBD hemp extracts here! 
The Bottom Line
Hemp and the products that come from it - especially CBD - are so special and helpful that we don't want you to miss out on all the benefits. And we also want to help you make great choices with all the options that are out there. 
So, to sum up, always check for a Certificate of Analysis before buying CBD to ensure the product has the right CBD/THC levels and doesn't contain contaminants or other unwanted ingredients. If you can find a company that grows the hemp (or knows the farmer that grows the hemp) that goes into their CBD products, it's a good sign that they're taking the whole process into consideration, from seed to bottle. Regardless of what product you choose, now you know what to look for to ensure you are buying quality CBD!
Note: We're a CBD brand, not a law firm. The information in this article does not constitute legal advice and is for informational purposes only. CBD laws are constantly evolving, and you should check the most up-to-date information from your local authorities.
 Zoe Hudson is a freelance writer passionate about breaking the stigma around cannabis. She has experienced first-hand how CBD helped improve her life and wants to inspire others through her writing. Zoe studied in Shanghai and has been writing in the industry since 2020. She also enjoys traveling Southeast Asia and experiencing new cultures.