Celebrating OIL on 710 - Dab Day!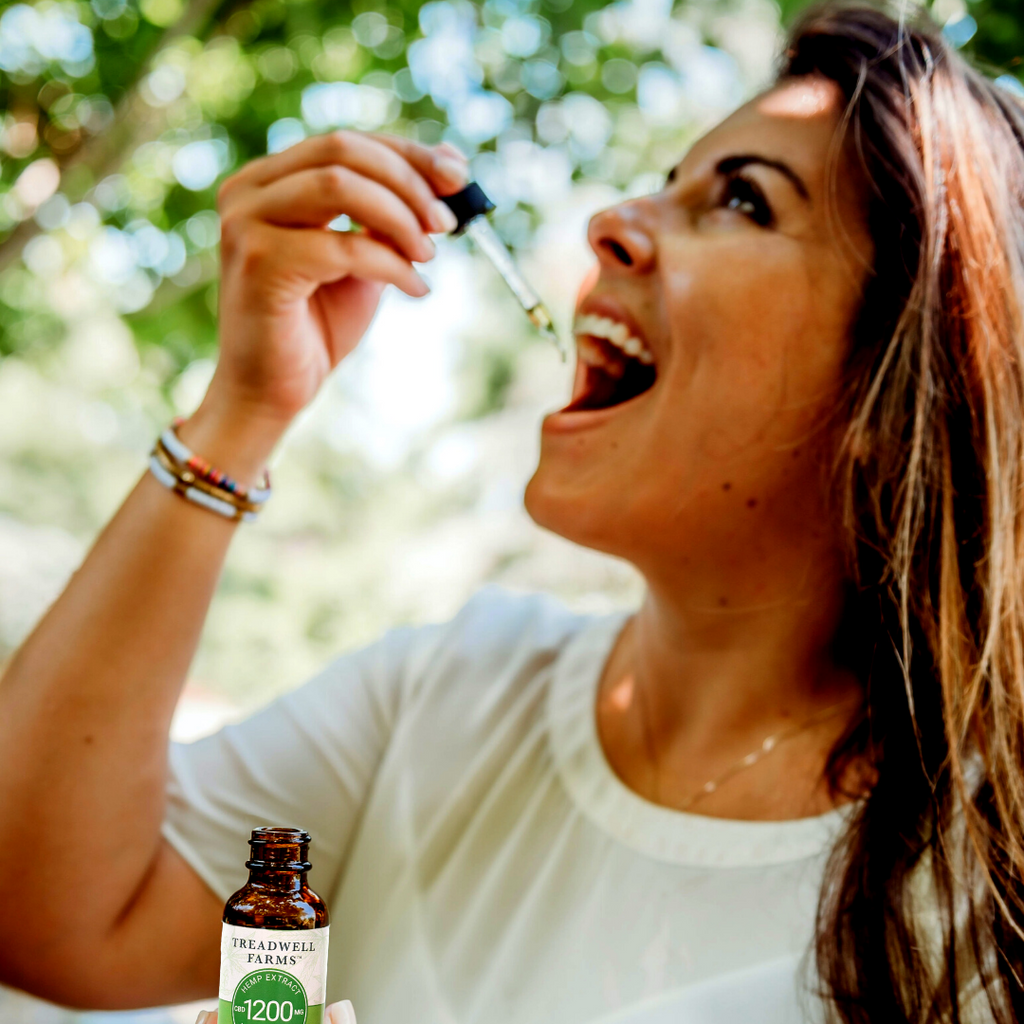 AUTHOR: SARAH BROWN
Celebrating 710? So are we! Here is a kick-starter on everything you need to know about our CBD hemp oils in order to best celebrate 710 aka DAB DAY and continue using and enjoying the benefits of them tomorrow!
Never heard of 710 day?
You may also know it as Dab Day, but either way, it's a day all about cannabis oils. Have you ever noticed that the date 7/10 or 710 looks a lot like OIL spelled upside down? It's the perfect day to celebrate the benefits of CBD hemp oils and learn more about the different names, types, and uses of them. Read on to learn all of this, as well as how to take CBD oil and what to look for in a good quality oil.
Wait, what exactly is CBD Hemp Oil?
CBD (Cannabidiol) oil is derived from hemp plant flowers that contain less than 0.3% of THC (tetrahydrocannabinol) which means that it reaps the health benefits of the hemp plant without the psychotropic (that "high feeling") component. You can learn more about CBD vs THC here.
Drops, Extracts, Tinctures, Oh My!
With so many names, things can get confusing when you try to choose a CBD extract product. Keep in mind that CBD oil may also be referred to as drops, extracts, or tinctures. We label our CBD as 'Hemp Extract' because of the journey our CBD takes. CBD starts out as a raw ingredient which is then diluted and infused into a carrier oil. For example, our Essential Blend CBD Hemp Extract contains 1200mg of CBD as well as carriers such as MCT oil and Sunflower Lecithin. Perfectly straightforward, it has all beneficial and organic ingredients.
So, is there more than one way to use CBD hemp oil?
There are - and you should choose an oil based on your needs or what you intend to use it for. CBD hemp oils influence the endocannabinoid system (ECS) which is pervasive throughout the body and regulates many important physiologic pathways (you can learn more about ECS here). So, CBD can aid the ECS to serve its primary functions such as sleeping, eating, relaxing, protecting, forgetting, and homeostasis. Our Essential Blend CBD Hemp Extract aids with the list mentioned, covering the essentials. Experienced users often enjoy this extract because they're accustomed to the earthy flavor, and are able to add it to recipes, bath salts, drinks, and more. Our Citrus Spice CBD Extract is a favorite among first-time "users" because of its pleasant flavor. But all those "flavors" have a purpose, including supporting healthy digestion, absorption, and overall inflammation. Our Evening Blend CBD Extract was created to encourage restful sleep. It's added botanicals create a strong earthy flavor, and make our normally golden CBD hemp extract green!
Okay, now how do I take CBD oil?
On the farm, we think the faster you can get CBD into your bloodstream the faster you can begin to feel its impact. That's why our oils were the first product we produced, because sublingually (under the tongue) is one of the best ways to take your CBD. This way the oil is absorbed through the gland under the tongue that connects directly to a major artery in the body, allowing it to enter your bloodstream quickly and effectively. Dosing varies, but our motto is to start low and go slow. We recommend you start with ½ a dropper 2x a day. If taking the Evening Blend start with ¼ a dropper, and be sure to only take it when you are ready to sleep. Put the drops under your tongue and hold it there for 30 seconds so it can absorb.
How do I find the "good stuff" - quality CBD oil?
One of the most important things to investigate is where the hemp is coming from, or where it is being grown. Our hemp plants are carefully sourced from local farms here in the U.S. (you can learn more about our process and sourcing here). It's also important to look for products that list how much CBD you get - not just in the whole bottle but in each dose. Our bottles list both, this way you know exactly how much you're taking with each dose. The quality of oil may also be determined by its color. A sign of good quality is when the oil is more golden in color, or tinted green like our Evening Blend which is due to the botanicals that have been added.
Now you're off to the races!
Wow, that was a lot of great info, now you should have everything you need under your belt to start on your CBD hemp oil journey, or if you're a CBD veteran we hope you've learned something new.