CBD White Chocolate Peppermint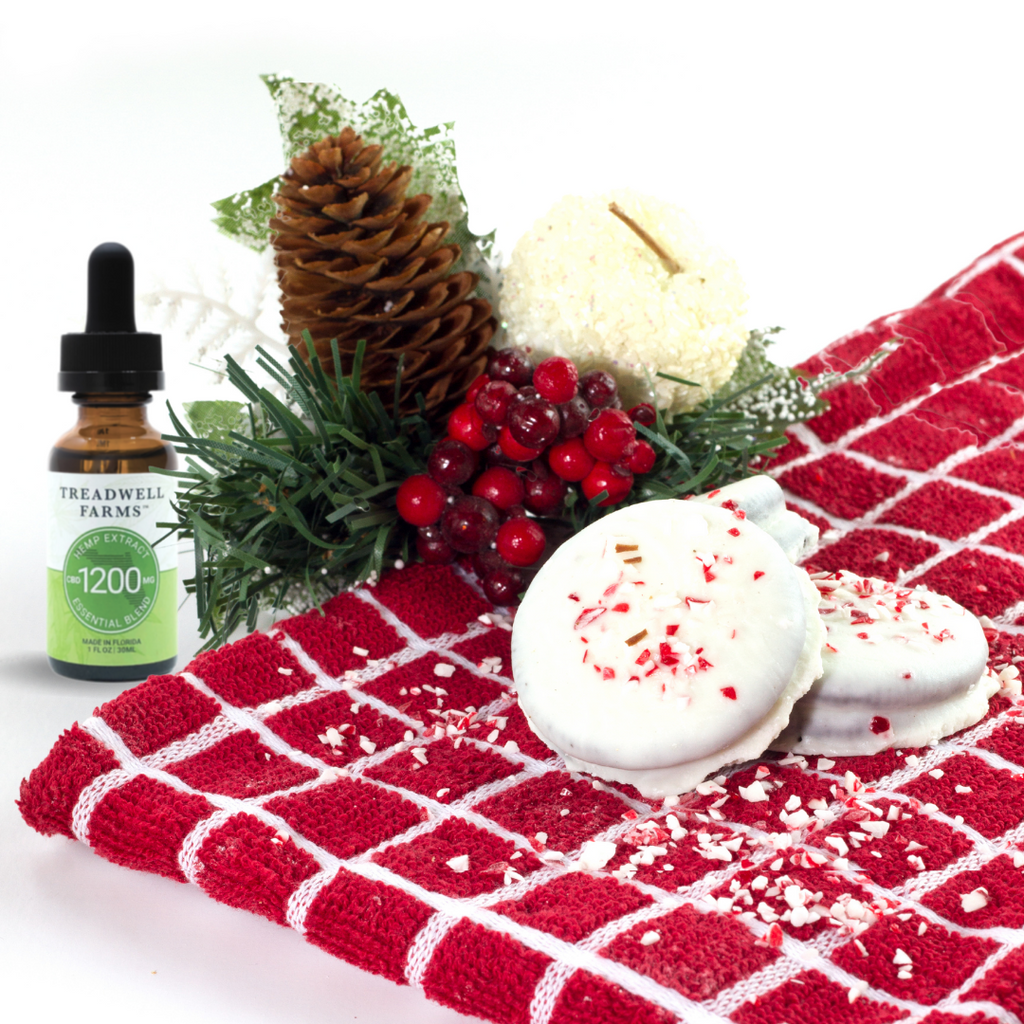 What is it about this time of year that brings on the urge to make all the homemade treats?! If you also feel the need to break out the holiday apron and make something sweet, try these simple but delicious peppermint treats! As an added bonus, this recipe calls for CBD - letting you ease into this hectic time of year with the feeling that "all is calm, all is bright". Keep them all for yourself, or make several batches so you can gift them to friends and family! 
RECIPE BY: CBD CHEF MARY
Ingredients:
4 c. confectioners' sugar

1/4 c. (1/2 stick) unsalted butter, at room temperature

1/4 c. heavy cream

1 1/2 tsp. pure peppermint extract

1/2 tsp. pure vanilla extract

1/2 tsp. kosher salt

Cooking spray

12 oz. white chocolate, chopped

2 tbsp. Treadwell Farms 1200mg Essential Blend CBD Hemp Extract 

Crushed peppermints, for garnish
Directions:
Line baking sheets with parchment paper. 

Beat confectioners' sugar, butter, cream, peppermint extract, vanilla extract, and salt with an electric mixer on low speed until smooth, 1 to 2 minutes. 

Roll into 30 balls. Place on prepared baking sheets and flatten into 1/4-inch-thick disks using a greased piece of wax paper.

Cover and freeze 30 minutes. 

Microwave chocolate and Treadwell Farms CBD Hemp Extract in bowl for 30 seconds; stir. Continue to microwave and stir in 10-second intervals until melted.

Place 1 chilled peppermint disk on tines of a fork and dip into melted chocolate, tapping off excess; return to baking sheet. Repeat with remaining peppermint disks. 

Sprinkle tops with crushed peppermints. 

Chill until set, 15 to 20 minutes.
Store, refrigerated, in an airtight container for up to 1 week.
Prep Time: 10 minutes
Serves: 6-8